Technical Seminars
The Free State of Bavaria supports technical seminars to connect companies and decision makers interested in cooperation from all over the world.
A large number of Bavarian small and medium sized family-run businesses have reached a very high technical level and are fit to be global players. With the help of Technical Seminars bbw brings together entrepreneurs from different countries to provide a basis for potential future business.
Detailed Information and registration forms coming soon.

Angola / Moçambique

Egypt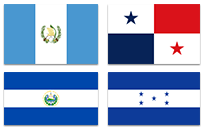 Guatemala, Panama, El Salvador, Honduras

Ethiopia

India

Mongolia

Senegal

South Africa

Sri Lanka

Tanzania

Togo

Tunisia