Consolidation of the Dual Vocational Training System in Moldova
bbw is realising a project which aims at improving the vocational training with the help of demand-oriented contents and the use of contemporary work-related teaching methods in the field of mechatronics.
Within the project's framework, bbw is working together with three vocational training schools and the production sites of Dräxlmaier at Balti, Cahul and Chisinau. After analyzing the technical setting of the vocational training and the equipment of the schools' workshops, the project aims at enforcing the workspace-oriented vocational training of three occupational areas. Furthermore, young adults and corporations should be getting more into the dual vocational training. For the occupational fields of metalwork, electronics and automotive, a dual vocational training plan is available. The work-oriented realisation of the contents is being supported by the planned training courses.
Moldova is showing huge interest in projects concerning the dual vocational training, like they have been initialised by Germany within the Berlin process. However, the amount of practical hours during the vocational training is too small. Furthermore, the contents of the training do not have a very good reputation because of their current quality and their mediation. Educated specialists are missing in the corporations. After initially analyzing the demands and the alignment with all the players, activities like trainings in the technical area as well as in methods and didactics are planned for teachers and vocational trainers.
In addition, some public events are planned in order to acquire further local corporation for a dual vocational training. With the help of a digital handout, the conception of the work-oriented vocatioanl training and the project will be more sustainable. The collective events and trainings will help connection the regional players of vocational education even better. Furthermore, the exchange about aims, demands and development are being enabled.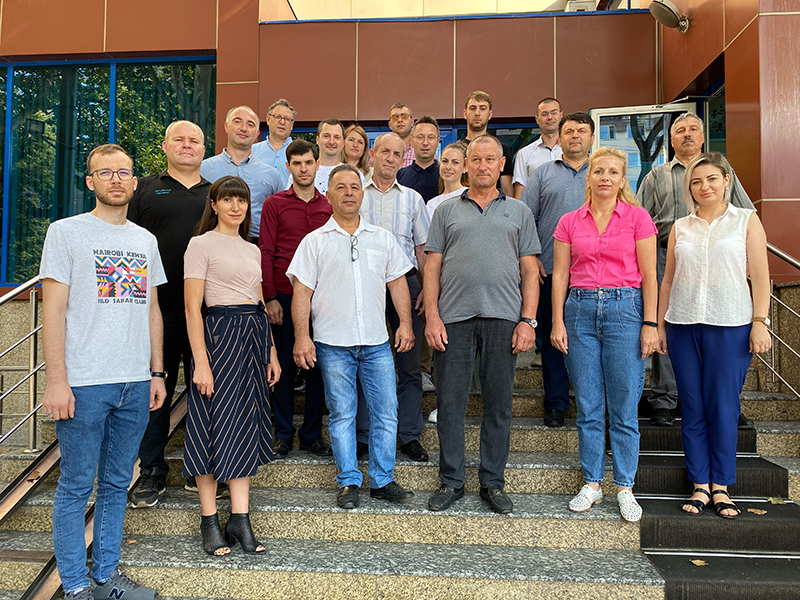 Federal Ministry for Economic Cooperation and Development (BMZ) via sequa.
Project period: December 2021 - December 2022.