bfz welcomes President of Brazilian trade organizations
As part of the GOL project, representatives of the Federation of Industry and Trade Associations from Santa Catarina (FACISC), Brazil, visited Nuremberg.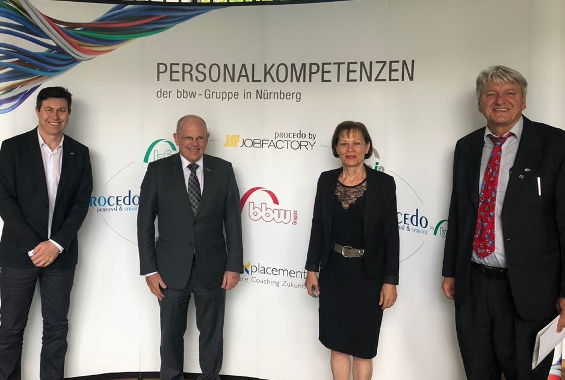 FACISC has been a highly appreciated partner of bfz International for years. The focus of this visit was the intensification of the cooperation. Jonny Zulauf, President of FACISC, and his head of department, Osmar Vincentin, informed themselves about private and corporate customer services of bfz gGmbH and visited the Technology Centre Nuremberg. The areas of profiling and competence analysis, which are also part of the GOL project, were also presented.
Mr. Zulauf and Mr. Vincentin were impressed by the offers for young people, which are also of interest to FACISC. Mr. Zulauf described the differences between the Brazilian and German labour markets, but above all public funding. There is no doubt that investing in Brazil's disadvantaged youth is worthwhile in order to improve their prospects and meet the increasing shortage of skilled workers.
A visit to the castle in Nuremberg and a walk through the old town rounded off the visit.